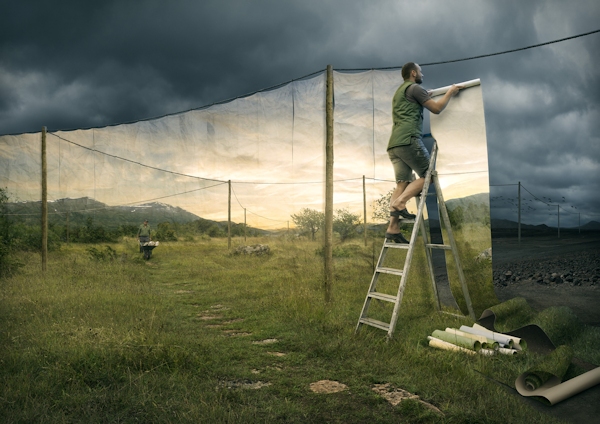 Photographer Erik Johansson introduces himself on his web site with this: "I'm a photographer and retoucher from Sweden. I use photography as a way of collecting material to realize the ideas in my mind." A larger version of this piece, titled "The Cover up," is available here, and much more mind-bending presence-related work (including video material) is available on his site.
By the way, join our ISPR Members Facebook group for more unusual and interesting presence items; details are here.
If you have information or comments about this or future Presence Pictures, please share them with our community by using the appropriate 'comments' link (note: WordPress spam filters are said to be overly aggressive, so if you don't receive confirmation of receipt after you post, please notify us at ispr@ispr.info).
–Matthew Lombard