[According to The Hollywood Reporter, a classic presence-evoking technology is set to be the basis of a new live action film (!).  –Matthew]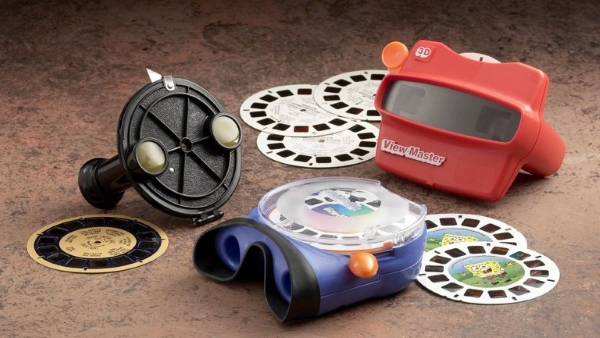 [Image: Credit: Fisher-Price via Getty Images]
View-Master Movie In the Works at MGM and Mattel Films (Exclusive)
The deal signifies the latest toy marked for development as part of Mattel's new push into screen entertainment.
February 27, 2019
By Borys Kit
MGM and Mattel are partnering up to develop a live-action feature film based on the toy entertainment company's classic View-Master toy line.
Mattel Films, the feature arm launched late last year by the El Segundo-based toymaker, and MGM will co-produce the film. Robbie Brenner, Mattel's head of film, and Cassidy Lange, MGM's co-president of production, will oversee development.
No writer or filmmaker is attached.
View-Master, a stereoscopic eye device, launched at 1939 New York World's Fair, bringing 3D images of tourist attractions to the masses.… read more. "Live action View-Master movie in the works"