[The last two of the four predictions for the coming year in this story from Fortune directly involve presence. More predictions are available from Gartner via Forbes and from designboom.
Best wishes to all of us for a safe, healthy, productive and happy 2018! Hope to see you in Prague in May!
–Matthew]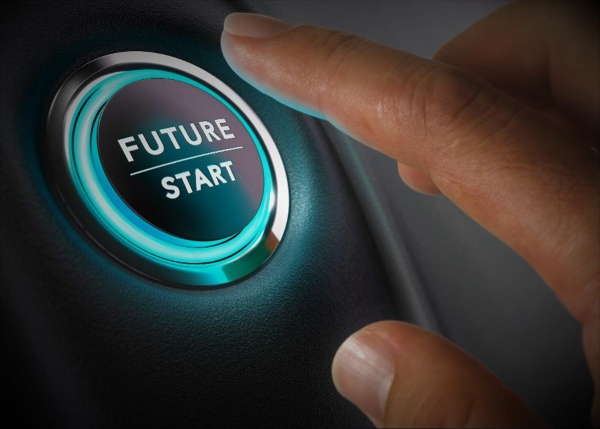 [Image: Source: Forbes]
4 Technology Trends That Will Transform Our World in 2018
By Jay Samit, independent vice chairman of Deloitte's Digital Reality practice and author of the bestselling book "Disrupt You!"
December 26, 2017
Predicting the future requires hubris, and it should therefore be met with more than a terabyte of skepticism. In past years, I've made some calls that have proved prescient like predicting way back in 2011 that social media would determine the U.S. presidential election. Meanwhile, some took decades longer than I had foreseen such as my 1992 prediction that this new thing called the Internet would lead Hollywood studios to merge with telecommunications companies.
Over the years, I've learned that the best way to predict the future is to hang out with the people creating it. When you work with a top consultancy and have leading technology innovators as clients, it's pretty easy to recognize trends that have the greatest potential impact.
Here are my top four tech trends for 2018:
1. IoT becomes BIoT
[snip]
[B]lockchain, one of the underlying technologies for the hot cryptocurrency bitcoin, can make IoT devices even more useful. It creates a digital record across hundreds or thousands of computers, vastly reducing the risk of hacking.
[snip]
In 2018, companies will begin to use Application Programming Interfaces, or software used to connect different databases and computer services. Combined with the blockchain Internet of things, it will be as easy to get data from sensors in a warehouse as accessing websites on our mobile phones. When manufacturers, retailers, regulators, and transportation companies have real-time data from sensors imbedded on products, trucks and ships, everyone in the distribution chain can benefit from insights that they were previously unable to get. With BIoT, companies and consumers can also be assured that their most valuable data on the blockchain cannot be hacked.
2. The fintech renaissance
While bitcoin and blockchain were grabbing the headlines in 2017, social and mobile payments have fundamentally changed the financial markets. In China, mobile payment volumes now exceed $5 trillion annually.
All aspects of the payments chain are open to disruption as blockchain speeds clearing house functions while smart contracts handle settlements. In 2018, look for biometrics such as facial recognition, voice ID, and fingerprints to help make shopping far quicker —by eliminating the need to swipe a credit card at checkout, for instance. Instead, you will be able to verify your identity for a merchant scanning your eyes with your smartphone, in what's known as a retinal payment. A bold clairvoyant could even predict that some major retailers will hop on the cryptocurrency bandwagon and issue their own secure currency next year.
[snip]
3. Augmented reality goes mainstream
Before smartphones existed 10 years ago, most people would consider spending five hours daily staring at your phone as crazy. In 2018, the bent-neck trend will start to reverse itself.
The mobile game Pokémon Go has unleashed a billion-dollar demand for augmented reality entertainment, and major brands are taking notice. Thanks to the introduction of affordable augmented reality glasses, our phones will remain in our pockets and Heads Up Displays (HUD) will improve how we work, shop, and play.
HUDs, best known today as the instrument gauges that fighter pilots monitor on their visors or windshields, will become a standard in consumer eyeglasses. Imagine walking down the street in a foreign country, for example, and having all of the store signs instantly translated into English thanks to your trendy sunglasses.
AR will customize in-store experiences with mannequins that match your body type and display enough virtual inventory to rival any online site. Merchants will create AR experiences with their packaging so that demonstration videos can appear when you look at the product on the shelf or celebrity spokespeople can magically stand in the aisle to pitch the product. Virtual pop-up stores can be built to appear anywhere that crowds are gathered (in a stadium, a busy street corner, or even inside a subway). These non-brick and mortar retail locations will bring new opportunities for merchants to create engaging shopping experiences anywhere with accessible bandwidth.
Li-Fi, a new light-base wireless connection with data speeds 100 times that of Wi-Fi, will bring high-definition virtual objects into stores. With Li-Fi and AR, consumers can see limitless virtual inventory in store, at scale.
With just a wave of your hand, a car salesperson can change the model, color, and customized features of the car "sitting" on the dealership's showroom floor. Combining real and virtual objects can enhance experiences for all out-of-home activities. Sports stadiums will be brought into the 21st century with personalized HUDs of players on the field. Imagine watching a live football game in the stadium and seeing personalized stats floating above the fantasy sports players you follow. When watching sports from home, AR has the potential to bring the excitement of life-size boxing matches into your living room. The real promise of AR is to bring people the information they need without having to ask for it.
For many, 2018 will be the start of living an augmented life.
4. 2018 is the year of the bots
We all have gotten use to speaking with bots whenever we call to make airline reservations or to confirm our bank account balances. The use of natural language bots will expand from use as automated customer service agents to become routine for daily living.
Home bots will do more than just respond to requests, to being able to provide timely information such as, "It's time to take your medicine." You may even feel like Don Quixote as mobile bots become dedicated Sancho Panza servants—always at the ready and by your side.
Imagine a bot whispering in your ear "don't make that purchase or you will be over your credit limit" or "your parking meter expires in two minutes." Bots will help with the children, act as financial investment advisors, and be an omnipresent value-add from the brands you trust. With phones staying in our pockets, businesses will likely spend more on creating chatbots in 2018 than on apps in an effort to better serve their customers.
There's always room for the future to unfold unpredictably
As timely as I believe these four predictions to be, the pace of disruption can be slowed by a host of issues, including cyber security, government regulation, and, most importantly, consumers' ability to adapt and accept change. In this era of endless innovation, the only prediction you can be 100% assured of is that future will look very different from today.