[From TBI; more information, including demo videos, can be found on the DEEP web site]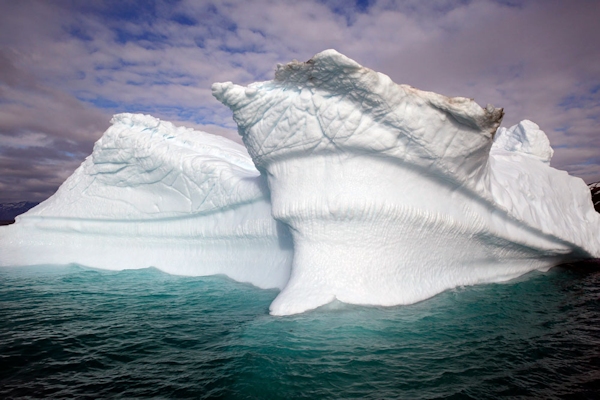 Arte makes VR move with Polar Sea 360
by Pascale Paoli-Lebailly
November 14, 2014
A new cross media experience about the Arctic region and the impact of global warming is coming to screens, combining TV, web and virtual reality elements and blending adventure, science and arts.
Entitled Polar Sea 360, this project produced by Canadian companies Primitive Entertainment and Deep Inc., will start airing on November 29th on Arte, and next December on TVO in Canada.
Both channels are onboard of the coproduction panel, which also includes Spiegel TV and ZDF in Germany, as well as The Knowledge network in Canada.
Conceived as an immersive Arctic experience, Polar Sea 360 allows viewers to join the a three-man expedition on the Swedish sailboat Dax, as it travels 9,000 km from Reykjavik, Iceland, to the Aleutian Islands of Alaska.
Promoting "an interactive hybrid concept that combines cutting edge 360° video technology and documentary film to create a new form of interactive storytelling", this expedition through the Northwest Passage tells the story of the Arctic's transformation. The budget breaks down as €2M for TV and €388k for the interactive component.
On TV, the Polar Sea project is both developed as a 1x90mins film, Polar Sea, The Northwest passage, and as a doc series called Polar Sea 360, the Inter-Arctic Traveller Guide.
Beyond the physical journey on TV, the story is enriched with an immersive web and mobile experience centered around 360° video storytelling.
Available in three languages, French, English and German, the polarsea360 website connects the online audiences to the stories, perspectives and encounters of the scientists, artist, filmmakers and writers in real time.
This 360 journey also allows internet users to 'set sail' and explore the Great North aboard their own ship.
An iOS and Android app has also been made, using virtual reality to visit the region and the impact of global warming on a snowbike, or from a helicopter through nine separate videos.
The ultimate immersive experience offers user a full virtual reality experience via an Oculus Rift headset or Google Cardboard glasses.
This is the first time such an experience is offered by a TV channel in France.
"The interactive was conceived right from the beginning, Arte wanted to have a true multi-platform project and it was our idea to use 360 video," Thomas Wallner, the producer of the Polar Sea online tells TBI. "This was mainly to fulfill the wish that Wolfgang Bergman, the CEO of Arte Germany, who wanted to create a series whereby the audience could "sense" or feel the Arctic."
Wallner added: "It as also our goal to find an interesting tech hook to bring an audience to the series and the issues of global warming who might not originally been interested in these issues. The 360 video is proving very effective in this regards."