[From CarAdvice; the ad (in HD) is available on YouTube]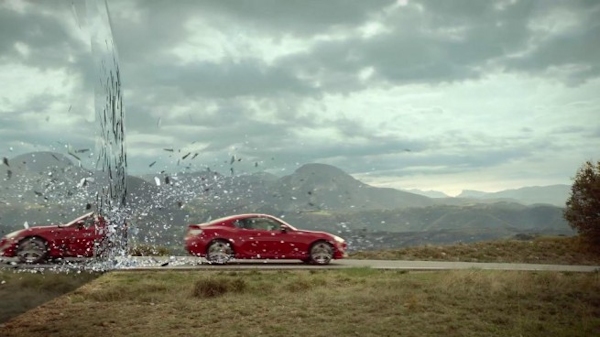 Toyota 86 gets a reality check
By David Zalstein | August 17th, 2012
A new multi-million dollar Toyota 86 'Real Deal' advertising campaign launches today in the UK.
The Toyota 86 (GT86 in the UK) Real Deal campaign focuses on a 60-second TV spot, and 90-second internet version, that depicts the life of a virtual man stuck in a virtual world, whose hunger for something real sees him end up in Toyota's latest sports car.
Styled in the vein of a computer game, the clip's animated main character breaks the shackles of his pixelated realm by using the 86 to escape into the real world.
The animated clip, put together by Digital Domain – founded by Hollywood heavyweight James Cameron – will also feature in cinema advertising spots. [T]he film is soundtracked by the classic Edith Piaf song, Non, Je Ne Regrette Rien – No, I don't regret anything. [snip to end]