[This story from Forbes describes new uses of VR and presence in the presentation and experience of Broadway plays; follow the link at the end for both VR and 360 degree video versions of the At The Tonys Be More Chill VR Experience. For more on Sunday night's Tony Awards see coverage from CBS News. –Matthew]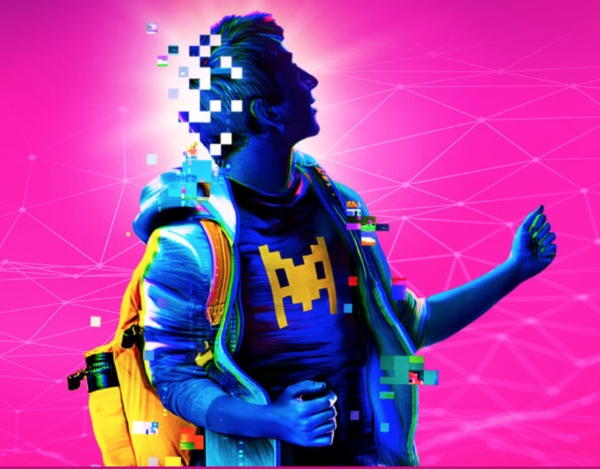 [Image: The At The Tonys Be More Chill VR Experience is released in conjunction with the CBS special, At the Tonys.]
Virtual Reality Comes To Broadway In A Big Way
Jeryl Brunner, Contributor
June 7, 2019
When one thinks of Broadway, chances are the words "virtual reality" probably do not come to mind. But much has changed since the days of manually operated curtains and gas footlights.
Consider the astonishing onstage illusions in Harry Potter and the Cursed Child, last year's Tony-award-winning Best Play. (How did they create that convincingly real time travel effect?) And this season's 2,400 pound beast, King Kong, is an animatronic marvel. The show takes projection mapping and puppetry to new heights. Kong is so three dimensional, it's hard to remember he is not living and breathing.
The Tony-nominated musical Be More Chill, which debuted on Broadway this season, even has a high-tech plot line. It centers around a futuristic supercomputer pill (called "a SQUIP" or "Super Quantum Unit Intel Processor") that can access a "better" version of yourself.
And now VR is coming to Broadway in an unprecedented way. Two titans of live theater, John Gore and MelodyVR are joining forces to present Broadway shows in virtual reality. John Gore is a producing force behind the Tony-winning triumphs The Band's Visit, Dear Evan Hansen and Hello, Dolly! MelodyVR is a virtual reality platform known for its exclusive live concert experiences with Kelly Clarkson, Imagine Dragons and Wiz Khalifa.
Soon viewers around the globe will be able to experience entire Broadway shows using VR technology. They will have the option to choose from a selection of vantage points, (or, in VR lingo, "jump spots"), from stage to orchestra pit to front row and beyond. For people who do not have access to Broadway shows, this platform could be a game changer. What's more, for VR lovers who have never experienced Broadway or live theater, it's an alluring shiny new toy. Read more on Virtual reality comes to Broadway in a big way…