[Two interesting presence-related videos are highlighted in recent entries in Jason Kottke's excellent kottke.org blog. The details are below… –Matthew]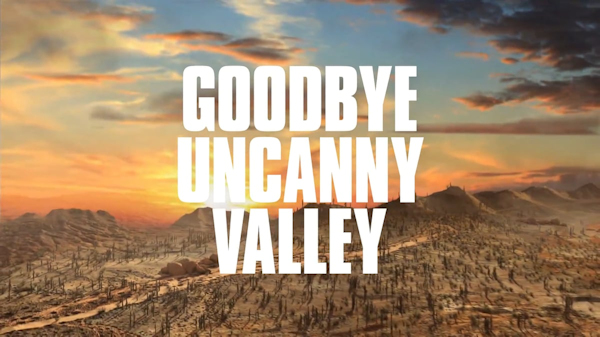 Oct 17, 2017
[Also see the comments posted with the video on Vimeo. –Matthew]
For years, the idea of the uncanny valley has dominated computer graphics. Computers were powerful enough to produce real-ish looking people, places, or things but not quite powerful enough to make audiences believe they were actually real…to the point where they're actually kind of creepy. In this excellent video essay, Alan Warburton argues that the uncanny valley is behind us and previews where CG is headed next.
It's 2017 and computer graphics have conquered the Uncanny Valley, that strange place where things are almost real… but not quite. After decades of innovation, we're at the point where we can conjure just about anything with software.
The question is, now that computers can realistically simulate anything, what will big movie studios, individual filmmakers, game makers, artists, and media outlets do with this capability? Computer graphics are so good, how can we trust what our eyes are seeing on a screen?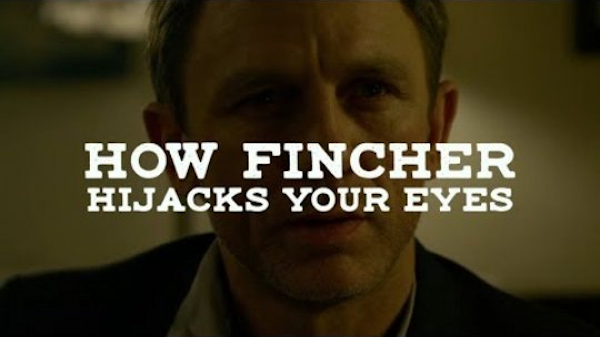 The movement of David Fincher's camera is a surrogate for your eyes
Oct 18, 2017
This is a really keen observation by Evan Puschak about the camera movement in David Fincher's films: it mimics your eyes in paying attention to the behavior in a scene. The effect is sometimes subtle. When a character shifts even slightly, the camera keeps that person's eyes and face in the same place in the frame, just as you would if you were in the room with them.