[Here's a short, middle-of-summer presence story from People, where the original includes more images and a 1:05 minute video. See the Madame Tussauds Hollywood website for more. –Matthew]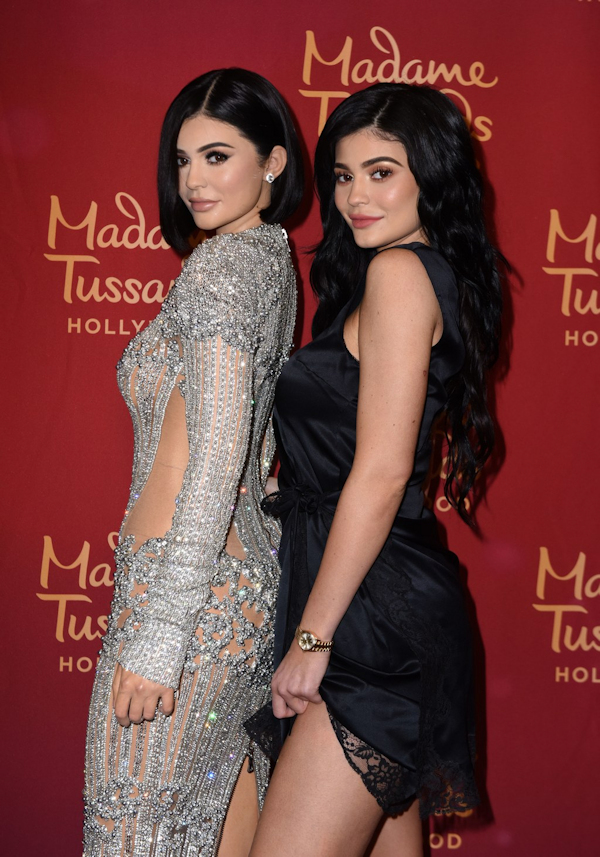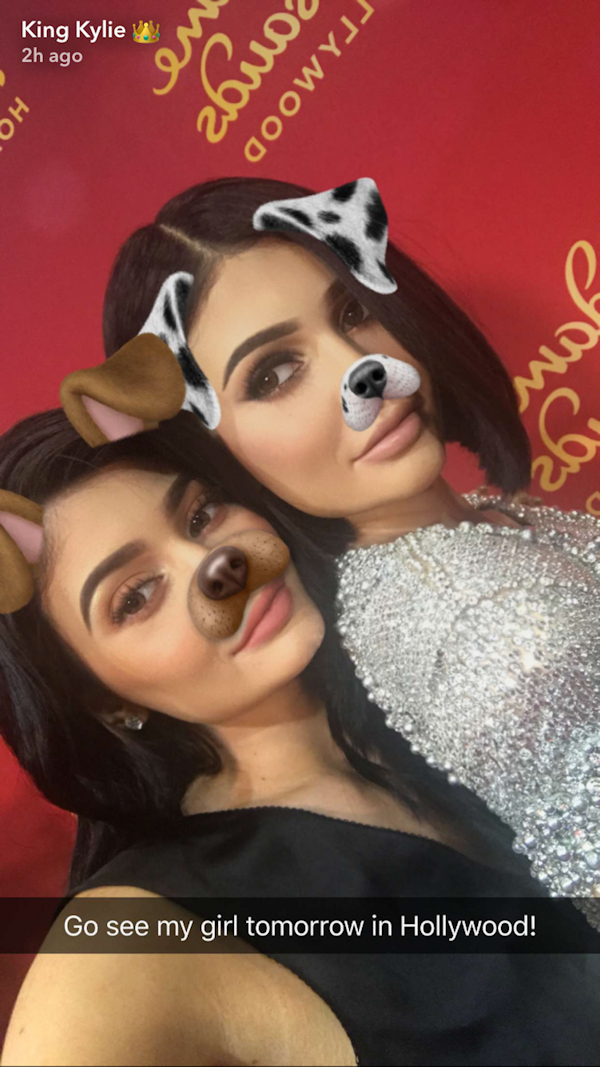 Kylie Jenner Says She 'Fooled Her Whole Family' During FaceTime Call with Her $350,000 Wax Figure
By Karen Mizoguchi
Posted On July 19, 2017
Kylie Jenner put one over on her famous family during a recent prank call with a little help from her newly-created Madame Tussauds wax figure.
"I made her FaceTime my whole family … fooled everyone," the Life of Kylie star, 19, shared on Instagram Tuesday, along with a Snapchat selfie of the lookalike creation.
"My wax figure is here. This is so creepy," Jenner said in a video shared on Snapchat. "I donated the actual dress I wore to the Met so you can come see it," she explained in another short clip.
In May 2016, at the Manus x Machina-themed soirée, the youngest KarJenner made her Met Ball debut wearing a custom silver, fringe beaded Balmain ensemble, which she accessorized with an angular bob wig.
Jenner's wax figure is valued at $350,000, according to a press release.
In February, the Keeping Up with the Kardashians star announced she was going to be immortalized in wax by sharing behind-the-scenes videos of herself getting measured. Jenner explained that the detailed process of creating a wax figure takes half a year to complete.
The Kylie cosmetics entrepreneur follows in the footsteps of sisters Kim Kardashian West and Kendall Jenner, as well as brother-in-law Kanye West — all of whom have wax figures at the popular institution.
Fans will be able to see Kylie's wax figure up close and personal on Wednesday when the attraction opens to the public at the Hollywood location.
Life of Kylie premieres on E! on August 6.