[This thoughtful column by a marketer comes as Google has announced its first prototype of an ad format for virtual reality. The column is from Mumbrella and you can read about and see a demo of the VR ad on the Google Developers Blog. –Matthew]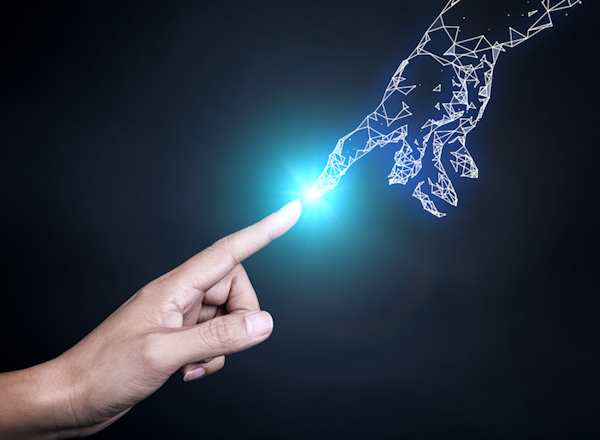 It's not long now until we're playing God!
As marketers explore the potential of virtual and augmented reality worlds Shae Duncan asks whether enough thought has been given to the ethical aspects of the products, in a post which is part of the LinkedIn Agency Influencer program.
By Shae Duncan, a business executive at Society Social
June 29, 2017
"How many of the things that we have in our lives actually don't need to be physical?" – Mark Zuckerberg, 2017
When we talk about the future of the marketing landscape, AR and VR are at the forefront of conversation. The future is bright for virtual worlds and with 2020 being only 30 months away, the future will be here before we know it. However with this revolutionary tech and the advertising ops that come with it, the question emerges; when does blurring the lines of reality become unethical and unsafe?
I recently cast my eyes over Facebook's People insights: Shifts for 2020 and the key insight I pulled out of the deck, is the future of advertising is all about visuals in VR headsets and voice commands processed through AI. With a 60% increase predicted in social video alongside the fact that I work for a social agency, it made me start to think about the role that VR and AR will play in our social channels. More importantly it makes me question where will the boundaries lie? How do you justify how far you can go when augmenting someone's reality. This has the potential to turn into a Shutter Island type scenario if you ask me.
I mean, it's one thing to invent a Virtual Reality store like IKEA have done where the consumer can walk the store, browse and even buy products – without leaving their couch. But when we think about where this tech could eventually lead it makes me think us marketers could soon start playing God. Having control over exactly what we want people to see and not see in the day to day existence.
We live in a data driven world, where every Woollies purchase you make is tracked and used to re-target you with ads. Where every ad you click on is tracked and utilised to serve you ads of the same calibre. If that isn't invasive enough we are now about to utilise this game changing tech to blur the lines between what's real and what's not.
Thomas Metzinger is a philosopher at the Johannes Gutenberg University in Mainz, Germany, who specializes in the philosophy of mind and neuroscience. He sheds some light on the exciting, yet scary realm we are about to enter (excuse the pun).
"With VR and AR on the horizon we may change the cognitive niche in which we are evolving. The dominant view within neuroscience is that reality is something generated by the brain, as it tries to predict what's causing all the sensations that are impinging on our senses. When this old, biological "virtual reality" gets embedded in a technological virtual reality there may be complex and surprising consequence."
The possibilities for VR and AR in the marketing world are uncapped, FB has already tapped into this tech with its 360 video cameras, allowing the user to move around inside live-action scenes. 'The freedom of VR with the fidelity of real life' they have sold it in as. As exciting as this new space is, it does evoke a lot of ethical debate over what lines are okay to blur and what are not. As I have learned from my sister who has been practicing mental health nursing for 6 years now, the brain is a delicate tool, super resourceful when you treat it right but it has the potential to malfunction when poked and prodded the wrong way.
I know as a marketer who will be playing in this space in the near future, I will be personally questioning how I'm using this tech. The questions I'll be battling in my own tangible world will be 1) Is this inspiring and meaningful advertising or 2) Is this too invasive and manipulative. This new space calls for new morals and ethics to be upheld.