[If you're in or near New York City, you might want to check out this intriguing event that features portrayals of telepresence (we're studying a wide variety of them in an ongoing research project here by the way). The story below is from Broadway World; see the La MaMa website for more information including images, a video, and descriptions of two more plays in the performance ("Action" and "Simultaneous Transmissions"). And a La MaMa Blogs post features an interview with Jason Trucco, co-director of Hi-Fi / Wi-Fi / Sci-Fi, including his answer to the question "How are you integrating the use of technology into the piece?," which begins this way:
"All art is technology. Even paint. That's how I approach it. And, as the title of our show suggests, we are putting hi-tech next to low. Make believe, raw wood sets, telepresence, immersive A/V. We're really mixing it up, as appropriate for a show about past, present, and future.
In Hi-Fi / Wi-Fi, we have explored new technologies that may change how people think about theatre. As you know, live telepresence in a work about the ways technology — Skype, FaceTime, video conferencing — enhances and conflicts with communication between two lovers. Yes, that's on the surface. And there are many ways that we've used, or custom developed new technologies, that may not be apparent to a person at first."
–Matthew]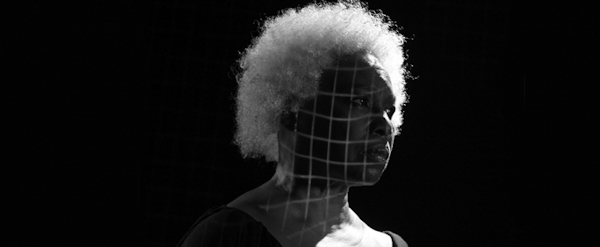 Short Plays by Robert Patrick Showcased in HI-FI, WI-FI, SCI-FI Tonight at La MaMa
by BWW News Desk
Feb. 2, 2017
A series of short plays by Robert Patrick – author of the forward-thinking dramas CAMERA OBSCURA and ALL IN THE MIND, minimalist works from the 1960s and 1970s that questioned the future and presciently foreshadowed the cyber web we live in today – will be presented together as an evening-length work that immerses the viewer in technologies that were science fiction when the plays were originally written.
HI-FI, WI-FI, SCI-FI Predictions Past Present and Future runs tonight, February 2, through February 19, 2017 at La MaMa's newest performance venue, The Downstairs (66 East 4th Street in NYC), it has been announced by Mia Yoo, artistic director at La MaMa. The production's official press opening is set for Monday, February 6, 2017.
Mr. Patrick, a long-time resident of Los Angeles, will be in NYC for this 'homecoming' February 1-10, 2017. Dubbed in the 1960s-1970s as "New York's Most Produced Playwright," his best-known work, KENNEDY'S CHILDREN, performed on Broadway in 1975, is scheduled for a major revival in 2017.
"The experiments that happen at CultureHub and the exploration of these prophetic plays by Robert Patrick focuses on how we think about human existence, our future, and the essential nature of empathy and human connections," commented La MaMa artistic director Mia Yoo. "I believe that the arts play a crucial role in the digital revolution as we collaborate across geographies, sectors and disciplines, more and more we grasp the opportunities this revolution presents."
HI-FI, WI-FI, SCI-FI is a one-of-a-kind production – presented by La MaMa and its multi-media collective CultureHub, in association with the Seoul Institute of the Arts – comprised of Patrick's 1968 classic CAMERA OBSCURA, his 1979 play ALL IN THE MIND, and an altogether new play ANYTHING IS PLAUSIBLE. The earlier works in particular have a contemporary resonance and demonstrate that Patrick was writing plays as long as 50 years ago that were far ahead of their time.
Co-directed by CultureHub's artistic director Billy Clark and Peabody Award-winning artist and director Jason Trucco, HI-FI, WI-FI, SCI-FI is performed with many of the newest technologies of the 21st century – most of them unthinkable to the average person when Patrick was writing his plays: 360-degree video, virtual reality and distance collaboration (telepresence) between two cities, featuring live performers in Seoul, Korea (under the direction of noted Korean director Park II Kyu) performing together with live performers in New York.
—CAMERA OBSCURA features two lovers trying to connect through networked screens, resulting in crossed questions, crooked answers and a surprise resolution.
—ALL IN THE MIND previews a world where individual consciousness has been interconnected into a collective electronic web.
—ANYTHING IS PLAUSIBLE is a new, world-premiere comedic monologue delivered by an actor who may or may not be a virtual creation. ANYTHING IS PLAUSIBLE extends the use of computer generated actors to the stage following such recent films as the current ROGUE ONE and TOO FAST AND TOO FURIOUS.
[About Robert Patrick:]
Robert Patrick is widely-considered one of the founders of the Off-Off-Broadway movement, and was regularly commissioned by La MaMa's late founder and artistic director Ellen Stewart, working in tandem with his contemporaries Sam Shepard, Leonard Melfi and Adrienne Kennedy. With Lanford Wilson, Harvey Fierstein and colleagues from Café Cino, Patrick was central to the group of NYC's first out gay playwrights. His numerous plays include the international sensation KENNEDY'S CHILDREN in 1974, MY CUP RANNETH OVER in 1976 with Marlo Thomas and Lily Tomlin, T-SHIRTS in 1979 starring the adult-rated film star Jack Wrangler, BLUE IS FOR BOYS and THE TRIAL OF SOCRATES.
[About the HI-FI, WI-FI, SCI-FI Creators:]
The design team for HI-FI, WI-FI, SCI-FI includes composer and Sound Designer Carlos Alomar, who served as David Bowie's music director from 1974-2001; Bessie Award-winning lighting designer Joe Levasseur; and special environmental and spatial sound design by Wolfgang Gil.
The cast includes John Gutierrez, YeeNa Sung and downtown veterans Valois Mikens and Agosto Machado.
[Performance and Related Event Schedule and Tickets:]
HI-FI, WI-FI, SCI-FI performs February 2-19, 2017, Thursdays through Saturdays at 8 pm and Sundays at 3 pm, with an added performance on Monday, Feb. 6, 2017 at 8 pm (press opening). Tickets are $25; $20 students/seniors; Tickets may be purchased online at www.lamama.org or by phone at 212 352 3101.
Related event on Saturday, February 4, 2017: Coffeehouse Chronicles #140 will celebrate the work and career of Robert Patrick, with panelists, archival footage, and live performances. Playwright William M. Hoffman will moderate.
[About CultureHub:]
CultureHub is a center for art and technology that connects communities around the world. To date, CultureHub has linked audiences with over 500 artists from 30 countries through live performances, exhibitions, web-based presentations, livestreams, and education programs. Founded in 2009 in partnership with La MaMa Experimental Theatre Club in New York City and the Seoul Institute of the Arts in Korea, CultureHub presents a regular season of public programming, holds artists residencies, engages in research and development of creative technology, and creates educational programming to engage the next generation of artists and creators.
An integral part of New York City's cultural landscape, La MaMa has a worldwide reputation for producing daring work in theatre, dance, performance art, and music that defies form and transcends boundaries of language, race, and culture. Founded in 1961 by theatre pioneer and legend Ellen Stewart, La MaMa is a global organization with creative partners and dedicated audiences around the world. La MaMa presents an average of 60-70 productions annually, most of which are world premieres. To date, over 3,500 productions have been presented at La MaMa with artists from more than 70 nations. Visit www.lamama.org for more.
[About The Seoul Institute of the Arts:]
The Seoul Institute of the Arts, founded by renowned playwright Chi Jin Yoo in 1962, is a leading arts institution in Korea, educating more than 2400 students and creative professionals in 14 different artistic disciplines. SIA is a private, non-profit institution of higher learning located in the city of Ansan, South Korea, with a satellite campus located in Namsan, a neighborhood in downtown Seoul. A driving force in the Korean art and culture scene, the Institute has produced many well-known artists working in a variety of artistic fields. Seoul Arts has four primary goals that drive its educational and programmatic initiatives: to provide an educational environment that is both creative and global, to focus on collaboration and interdisciplinary work that preserves traditional Korean culture in new forms, to strengthen cooperation between industry and academia, and to support the integration of art and science. The Institute's partnership with La MaMa and CultureHub enables it to better pursue these core tenants of its educational and artistic mission.