[From International Business Times, where the story includes more images and a 0:55 minute video]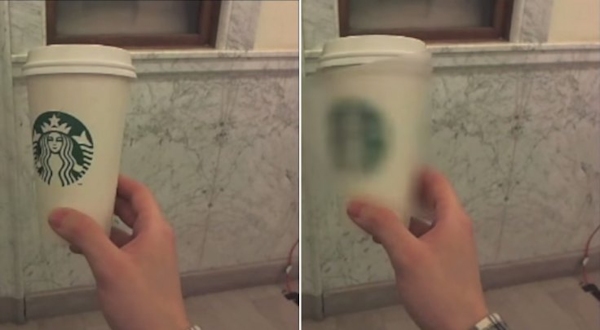 [Image: Brand Killer blocks ads in real time from the wearer's point of view using a DIY augmented reality headset]
Brand Killer: Augmented reality goggles create real-world AdBlock
By Anthony Cuthbertson
January 23, 2015
A new use for augmented reality headsets has been developed by students in the US using software that blocks brand's logos in the real world.
Brand Killer was designed and built by undergraduates at the University of Pennsylvania and uses similar technology to other virtual reality and augmented reality headsets, such as the Oculus Rift and the Samsung Gear VR.
The system effectively works as an offline version of AdBlock Plus, a popular piece of software used to prevent advertisements from appearing on web browsers and in online videos.
The realisation of the headset comes after AdBlock Plus posted a joke tweet that it would be partnering with virtual reality smartglasses Google Glass to block ads in real life.
The inspiration for Brand Killer came from the Christmas episode of the Channel 4 TV show Black Mirror, in which a futuristic technology is use to censor people from other people's lives.
The head-mounted display consists of a camera, goggles, a custom-built cardboard housing and a 7in display.
The coding languages Open CV and Python were used to match objects in a camera frame with a database of advertisements and logos. When a brand logo is detected, Brand Killer blurs the object for the wearer.
"We created a real-world AdBlock to blur real ads in the environment," said Reed Rosenbluth, one of the students who developed Brand Killer.
"We used real-time detection to apply a blur to the object – hiding and effectively blocking the ad from the wearer's point of view."
Only a working prototype of the device has been made but the technology could be developed further if there is commercial interest.