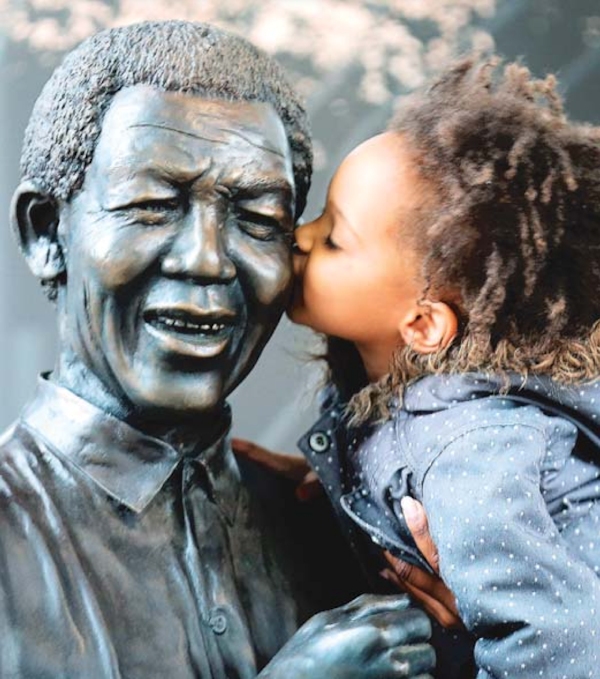 A touching example of social presence after the loss of Nelson Mandela in a photo by Christopher Furlong from Getty Images. The caption:
JOHANNESBURG, SOUTH AFRICA – DECEMBER 09: A young South African girl named Malika is lifted by her mother to kiss a statue of former South African President Nelson Mandela before a service conducted by Archbishop Desmond Tutu at the Nelson Mandela Foundation on December 9, 2013 in Johannesburg, South Africa. Mandela, also known as Madiba, passed away on the evening of December 5, 2013 at his home in Houghton at the age of 95. Mandela became South Africa's first black president in 1994 after spending 27 years in jail for his activism against apartheid in a racially-divided South Africa.
If you have information or comments about this or future Presence Pictures, please share them with our community by using the appropriate 'comments' link (note: WordPress spam filters are said to be overly aggressive, so if you don't receive confirmation of receipt after you post, please notify us at ispr@ispr.info).
–Matthew Lombard