[From DesignTAXI, where the story includes additional images and a 1:26 minute video]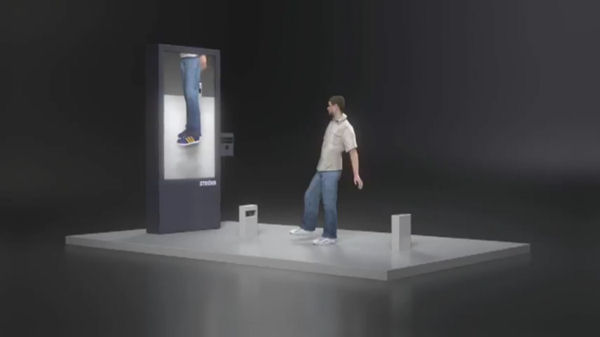 Virtual Shoe Stores Use Augmented Reality To Find Your Perfect Footwear
25 Jul 2012
To reach out to more consumers, German shoe retailer, Goertz, has gone virtual with their augmented reality 'pop-up' shoe stores.
They installed virtual stores at crowded public places such as train stations and invited customers to 'try on' a pair of shoes.
Using three Microsoft Kinect cameras and a large screen, they would scan and render 3D shoes onto the customer's feet—allowing customers to see the shoes like they were actually wearing them.
Customers could try on different models of shoes in different sizes before making a purchase through their smart phones via a QR code that will be displayed on the screen.
Could this be the shoe stores of the future?
[via Goertz]