[From Matthew Lombard]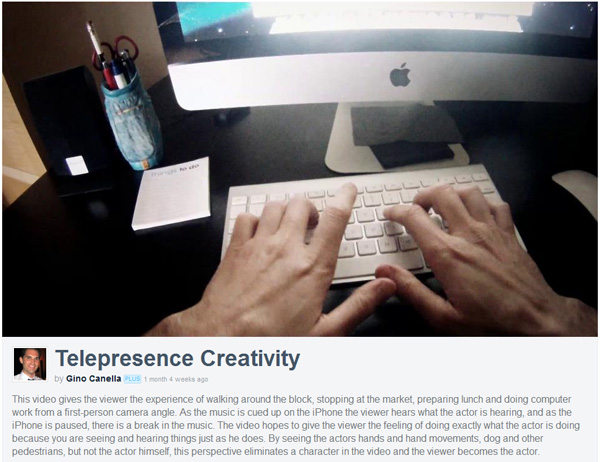 During the spring 2012 semester that just ended, I taught a Temple University course titled Psychological Processing of Media. The course, for undergraduate and masters level students, emphasized telepresence research and theory; the syllabus is here.
One of the optional assignments was  "Telepresence Creativity" with the only instructions to "[c]reate a high quality graphic or video on the theme of presence and telepresence; see instructor with ideas and questions." Below are links to the work produced by students in the class.
Do you teach or know of a course that covers telepresence? If so, please email me with details at lombard@temple.edu.
And if you have comments on the work below, please post them via the ISPR Presence News links.
Psychological Processing of Media "Telepresence Creativity" (authors/creators retain copyright):
Matthew Lombard
ISPR President
http://matthewlombard.com