[From O'Reilly Radar]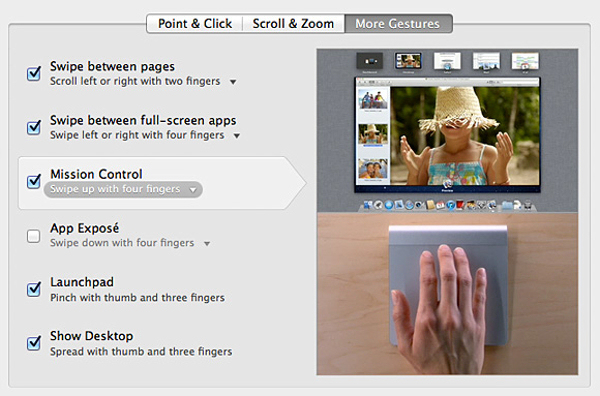 [Image: Screenshot from Apple's trackpad tutorial.]
Buttons were an inspired UI hack, but now we've got better options
Josh Clark on the future of touch and other types of UI.
by Jenn Webb | @JennWebb | +Jenn Webb  | 7 March 2012
If you've ever seen a child interact with an iPad, you've seen the power of the touch interface in action. Is this a sign of what's to come — will we be touching and swiping screens rather tapping buttons? I reached out to Josh Clark (@globalmoxie), founder of Global Moxie and author of "Tapworthy," to get his thoughts on the future of touch and computer interaction, and whether or not buttons face extinction.
Clark says a touch-based UI is more intuitive to the way we think and act in the world. He also says touch is just the beginning — speech, facial expression, and physical gestures are on they way, and we need to start thinking about content in these contexts.… read more. "Josh Clark on the future of touch and other types of UI"