[From The Huffington Post]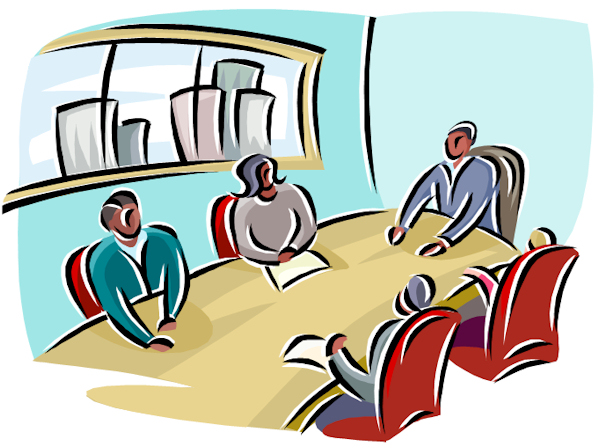 The Modern Meeting — Not a Place We Go, But a Thing We Do
Brett Caine
President, Citrix Online
Posted: 8/9/11
I recently had the honor of writing the foreword for a new book, Read This Before Our Next Meeting, by Al Pittampalli, who offers a very interesting perspective on meeting culture in today's workplace. Throughout the book, Pittampalli suggests that many of the meetings we attend throughout the day are a waste of time and prevent us from doing the real work at hand. To solve this problem, Pittampalli proposes the "Modern Meeting," with seven principles to serve as a guideline for today's workers.
According to the author, the Modern Meeting:
1. Supports a decision that has already been made.
2. Moves fast and ends on schedule.
3. Limits the number of attendees.
4. Rejects the unprepared.
5. Produces committed action plans.
6. Refuses to be informational — reading memos beforehand is mandatory.
7. Works only alongside a culture of brainstorming.
Part of our business at Citrix is making meetings as easy and accessible as possible for workers around the world. But I agree that it's time to reassess the status quo, and a big part of that is challenging the idea that employees must be in the office in order for a productive meeting to take place. The workplace is not the same as it was ten or even five years ago, and we are not the same employees. Sure, we're still hard-working, creative and passionate, but our lives move faster, we're spread out across the globe, and we're more concerned than ever with striking the right work/life balance.
So I would propose an eighth principle: the Modern Meeting can be accessed from anywhere, at any time from any device (desktop, laptop, smartphone or tablet). Let's use today's technology to help create a better kind of meeting — one that is collaborative, productive, efficient and includes all the right decision makers, even if they can't be there in person.
Some companies have tried video teleconferencing. While at times it isn't as productive as face-to-face meetings, video conferencing is catching on like wildfire for both consumers and businesses, and will change that perception for good. There are a number of good group video conferencing services available and I'd encourage you to learn more about how it can change your business for the better.
For every remote worker who ever felt disconnected from colleagues over the phone, or that their ideas were not truly being heard — new high definition group video conferencing offers them a telepresence-like experience ensuring that they have a face in every meeting — it's the next best thing to being there in person. It also enables better participation. For every worker who has ever tuned out during a teleconference to focus on something else (you know who you are) — well, those days are over. And that's a good thing. If the topic at hand is important enough to schedule a meeting, then it's important enough to make sure everyone is paying attention and contributing their best thoughts.
I think most people will agree that meetings need to be brought into the modern era, and there are many good thoughts on how to make it happen. But modernizing meetings doesn't mean a complete reset — as long as we're focused on being efficient, productive and using the best technology for the job, we can be sure that we're involving the right people at the right times, and enabling a true valuable experience for everyone involved.
—
Follow Brett Caine on Twitter: www.twitter.com/citrixonline