[From Kotaku]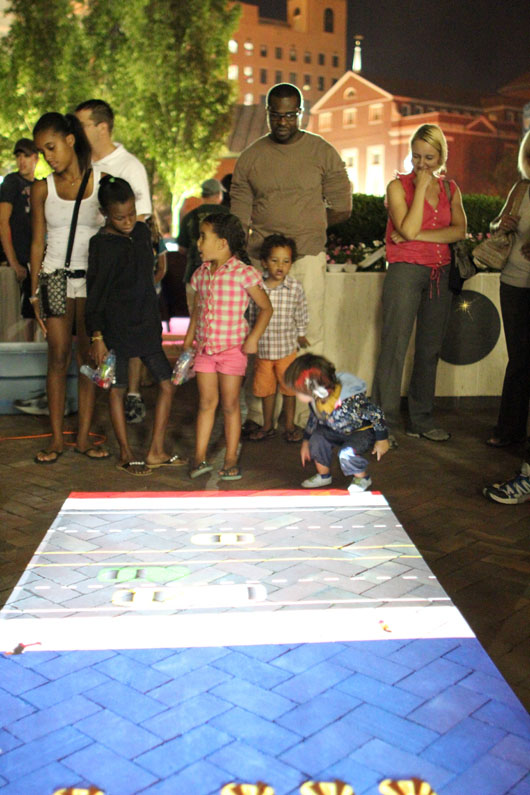 Play Frogger, On The Street, For Real
By Luke Plunkett   Sep 14, 2010
Tellart have built a version of Frogger that you don't play with a controller in front of a TV. You play with your feet, on the street, as it should be played.
Of course, for safety reasons it should probably be played on the footpath, not somewhere with cars, but hey, this is still awesome.
A game screen is projected onto the street while the player wears a helmet encrusted with LEDs.
In a neat gesture, the team behind the game have released the software and some instructions for download, so if you're on a campus with access to the stuff required – or you're just feeling particularly industrious – read on below.
Tellart Hacks Frogger for Maker Faire RI [Tellart]