[From Stuff in New Zealand]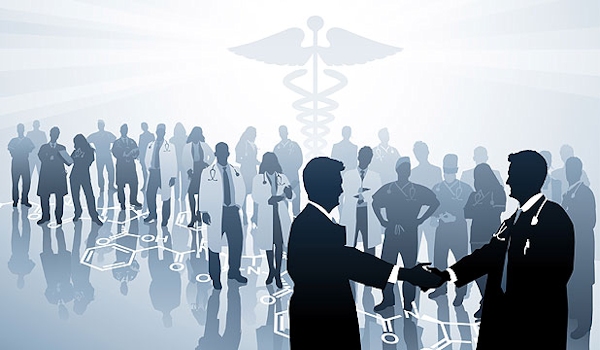 [Image: A new teleconferencing system from Telecom will allow cancer specialists to more easily interact over large distances.]
Advanced telepresence for cancer specialists
Tom Pullar-Strecker
October 25, 2012
Cancer specialists across the central and lower North Island will be able to use a secure video-conferencing system to consult with one another and other medical staff from next month.
Phyllis Meier, project manager for the Central Cancer Network which is overseeing the initiative, said the Telecom-supplied system would be used by eight district health boards, from New Plymouth to Hawke's Bay, and south, including Capital & Coast Health.
The goal was to let "multidisciplinary" teams – which could include surgeons, oncologists, pathologists, radiographers, nurses and pharmacists – consult and view the results of scans and tests.
"Usually if you get a difficult case, you need experts to come together to determine the best treatment."
Meier said the technology would save travel time and costs and would help foster collaboration among healthcare professionals.
Video-conferencing rooms would be kitted out with plasma televisions, but medics would also be able to participate in the virtual meetings using tablet computers and smartphones.
Though it was initially intended for use solely by clinicians, "with the same technology, eventually, you could have all those clinicians in one room and have one in an exam room with the patient", Meier said.
The "cloud-based" system is first fruit of a partnership between Telecom's Gen-i division and US video-conferencing company Polycom. Gen-i manager Jo-Ann Jacobsen said it would be possible to use the system to get advice from cancer experts overseas.
The Health Ministry provided some funding for the system, which is believed to have cost several hundred thousand dollars, and DHBs also chipped in.
Telemedicine has been singled out by the Government as a technology that will benefit from ultrafast broadband even though the first attempt proved disappointing.
A hi-tech "Telepresence" system set up on the West Coast in 2008 that let patients in Westport consult with hospital specialists in Greytown was abandoned because of under-use.
Undeterred, Canterbury and West Coast DHBs last year launched a broader initiative designed to let hospitals and health clinics run "virtual clinics" with patients and manage cancer care. That included a $50,000 investment in a mobile "video-conference cart" that tours the wards at Grey Base Hospital.