[From Geek-O-System]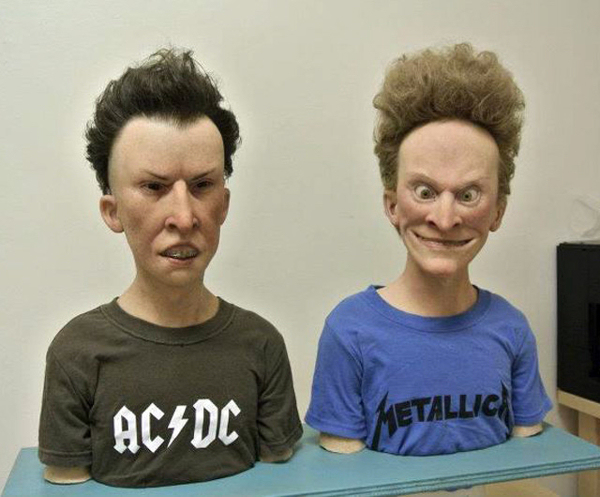 AAAH! AAAH! TAKE IT AWAY!
Beavis and Butt-Head in Real Life are Positively Terrifying
by James Plafke | January 20th, 2012
Artist Kevin Kirkpatrick made these prosthetic busts of Beavis and Butt-Head, taking an absolutely horrifying turn and making them realistic instead of cartoony. Check out more pictures and angles [at the url above], all of which can't be unseen, so proceed with caution.