[The VR add-on described in this story from Seeker should enhance presence – note the last short paragraph, in which the MindMaze creator and CEO says "We're moving away from VR as a technological experience to being a real human experience…" The original story includes other images and a video. See coverage of Google's related tech in an ISPR Presence News post from a few months ago. –Matthew]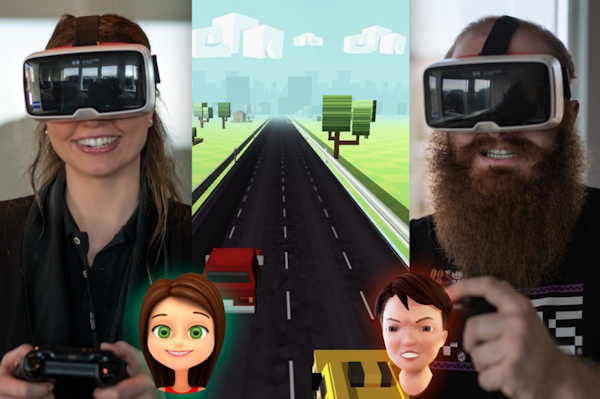 MindMaze's Neural VR Interface Reads Your Mind to Reflect Your Facial Expression
MASK, a new brain-computer product for desktop and mobile virtual reality headsets, can predict a smile or a wink milliseconds before you even move.
By Dave Roos
April 13, 2017
If Facebook CEO Mark Zuckerberg is reading his crystal ball correctly, then the next big thing will be social virtual reality. In the very near future, you'll put on a virtual reality headset and meet up with friends for virtual hangouts, live concerts, and interactive games.
But as anyone who survived the early Second Life scene can attest, virtual avatars can be pretty socially inept. After all, there's only so much you can say with a permasmile frozen on your face.
This week, a neurotechnology company based in Switzerland called MindMaze unveiled a product that can synchronize a variety of human facial expressions on virtual avatars. Called MASK, the technology reads your brain signals to predict a smile or a wink milliseconds before you even move. The result is a faster-than-real-time reflection of your changing facial expressions that has the potential to add new emotional depth to social and gaming interactions in VR and bring the technology's use further into the mainstream. Read more on MindMaze's neural VR interface reads your mind to reflect your facial expression…